The Strength of NIKKEN
We have created high quality, long-lasting, and low-cost products based on actual performance and our considerable experience including over 100 years research and development.
From general to 0.03mm, including special and LCD glass, we can suggest the best glass cutting tools to suit your various needs and requests.
Whether you are a beginning or professional glass worker, please feel free to contact us.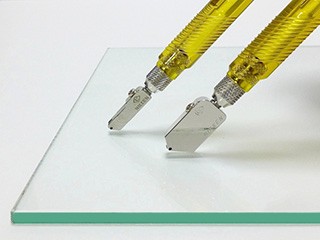 Products
Announcements
2016.08

Launched the Laser Wheel glass cutters.

2016.01

Launched the Z03 series long life glass cutters.